Hello Perverts ヾ(°∇°*)!!!
I'm Asphyxia-chan, my art style is very hentai doujin inspired and I can provide a lot of digital art and design services. I have been drawing a long time and also doing digital branding and IT in my other hobbies. Honestly this slut could use your money to feed her damn self but my work is consistent and I have free time at the moment between contracts.
I'm very kink-open so if you are having trouble finding artists for your specific tastes I might be able to help.
Please DM me here or on my twitter or email me at asphyxiachan@gmail.com to get a quote!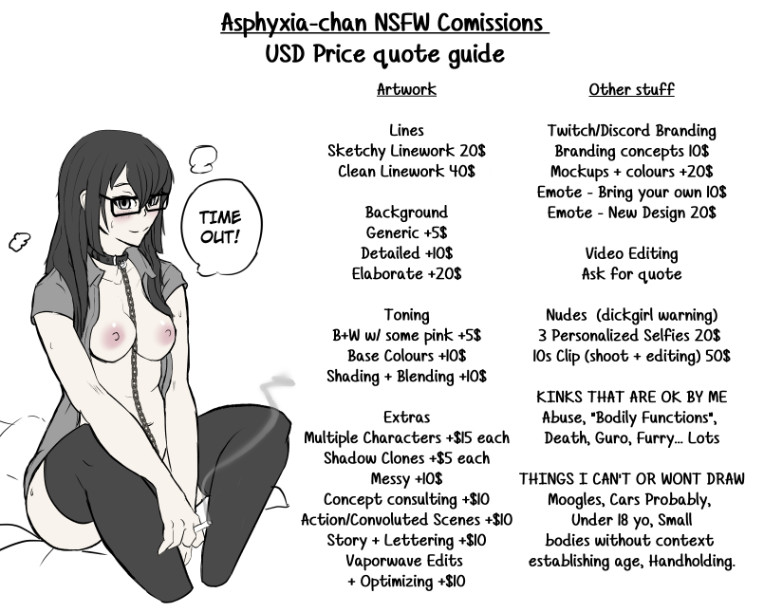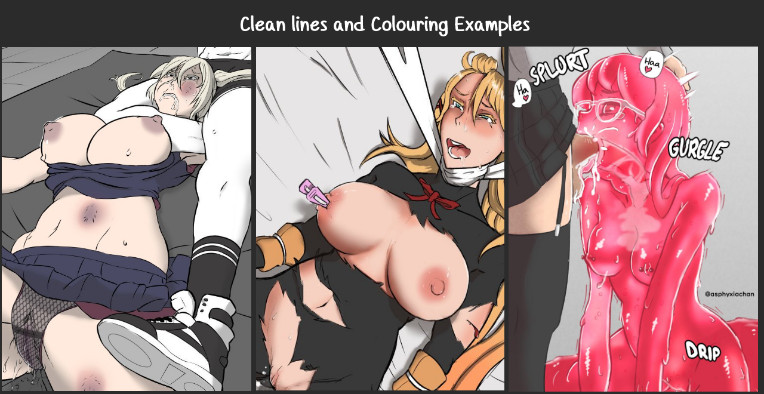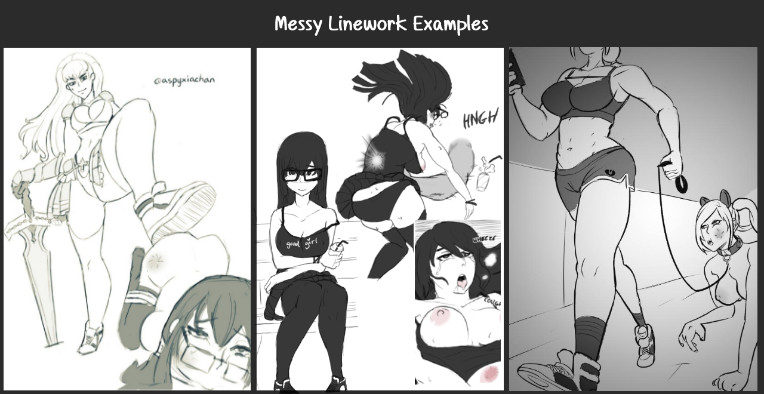 Regarding nudes:
Example of body stuff (Dickgirl warning)
I know those nudes prices are EXPENSIVE but consider this: 1) I'm an artist first, you can find nudes elsewhere but if you want to see me you pay for the privilege. 2) I have a lot of cosplay/outfits and I'm VERY GOOD with rope and bondage, and can take a hit. 3) im cute
Photography is not allowed on Newgrounds so I will not be hosting any photography on this site. Please undestand I wish to adhere to their rules.